So over the weekend, my sisters and I showed off our Monster High cosplays at a convention!
On our first day at the convention, Draculaura had a monster mishap with her skirt, but she still looked fangtastic!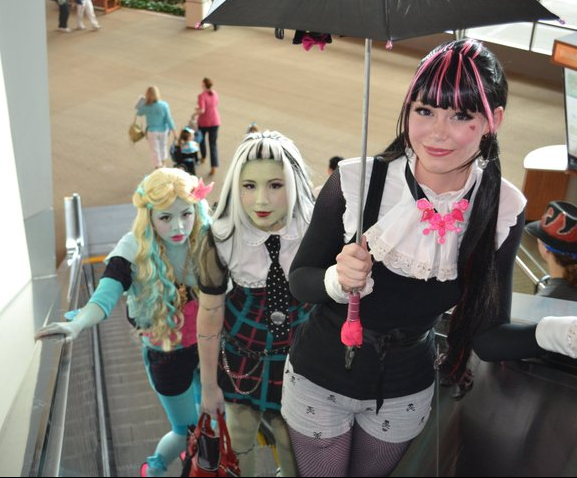 That day was freaky fun and we took bunches of pictures.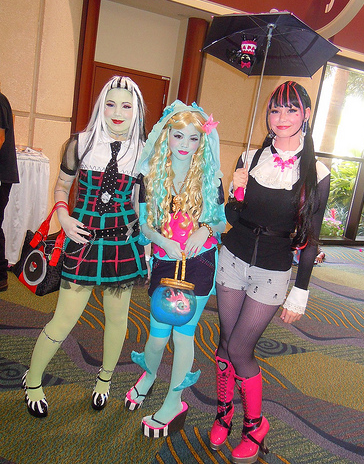 The next day, Draculaura's outfit got sorted out and we met a lot of Monster High fans.
We even met another Frankie!
At the end of the convention we were all dead tired, but we think we did a pretty good job of representing Monster High.
(That was supposed to be an MH, but it was kind of tricky to figure out xD)
I'm Lagoona by the way,
Cassowary Marie
is Draculaura and
Asia Bear
is Frankie Stein!