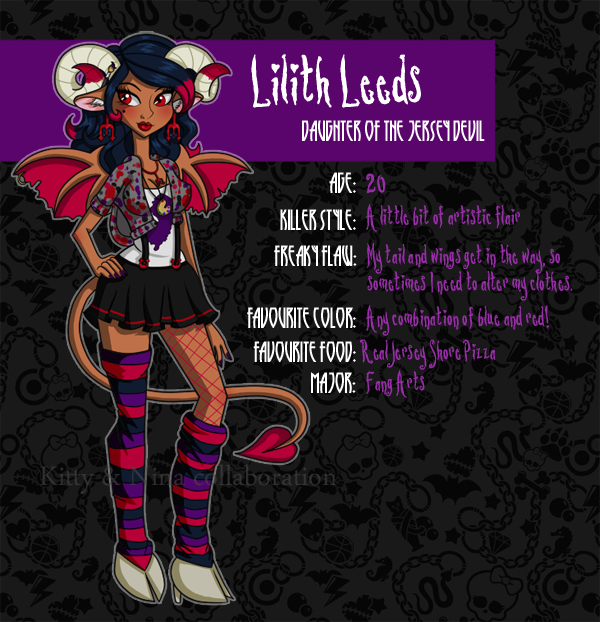 Art is by my bestie Haunted Sidhe
Character design me and Haunted Sidhe
Layout creation by me.
Inspired by Igora's
Lilith is the oldest of six children. The Jersey Devil, or Leeds Devil, being the youngest of a large family himself (he was the thirteenth child) always longed for a large family. She goes to Monster University, Monster U for short, where she studies Fang Arts.