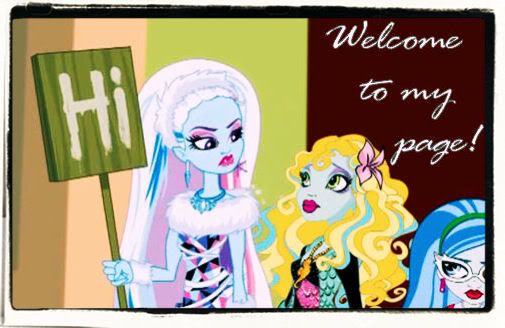 Hello, everyone! My name is Amber, I'm 20 years old. I'm a fairly new collector (my mom got me a Draculaura for Christmas, and I was hooked). I don't currently have any friends that collect, or possibly even know of, Monster High (losers.. kidding :P) so I thought I'd join this site and share the joy with all the wonderful people on here, and maybe make some new friends! :D
I currently have 8 dolls, and a CAM pack. I'm DESPERATELY seeking basic Abbey and would really like Cupid. I am unfortunately, but like many I'm sure, a collector on a budget, so I really have to pick and choose what dolls I get.
Some of my other interests include fashion and animals (I hope to be starting college soon to study fashion and zoology). I play D&D and like to dabble in photography and photo editing, and I also love to sew and make jewelry, so maybeee in the future we'll see some custom doll clothes and jewelry from yours truly...
I love all things Tim Burton and Jim Henson, so if you're a fan of them, then you're a friend of mine :) I also enjoy musicals, drag queens, and colorful socks. I'm a very open minded person and I like all kinds of people, and I will show anyone respect that shows me respect in return.