**As a service to those who frequent MHD I am offering 15% off my tools and needles for a LIMITED TIME via my ETSY site. Please use Code-  MHDOLLS2 in the  "Apply Shop Coupon Code" area in your cart!***
KIT! I have had problems keeping up with my needles/tools over the years (I tuck them away and misplace them, only to have to buy more)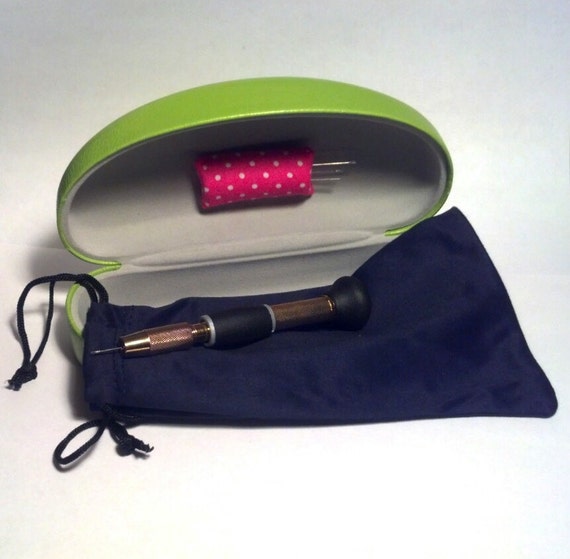 GOLD KIT

This kit includes a LARGE case (easily visible was my thought) that tucks your tool away for safekeeping. It also has a NEEDLE cushion! You can stick your needles in here when you are done with them, always on hand when you need them. Includes a microfiber bag to place you tool and hair in. This case will fit a couple of hair skeins rolled up as well. It also includes SIX replacement needles!
Price $24.00 + shipping
Click to purchase https://www.etsy.com/listing/128880704/gold-kit-rerooting-rehairing...
GOLD
Gold package includes 2 cut needles and one "poker" to allow you to open the holes wider if you need. The handle is cushy with a finger grip and also includes 4 different bits for different sized needles. The base is a ball bearing spinner that allows easy rotation so you can easily turn with your fingers to achieve the desired angle. These can be finger tightened very tight
Price- $17 + shipping
Click to purchase- https://www.etsy.com/listing/124324294/gold-rerooting-rehairing-too...
REPLACEMENT NEEDLES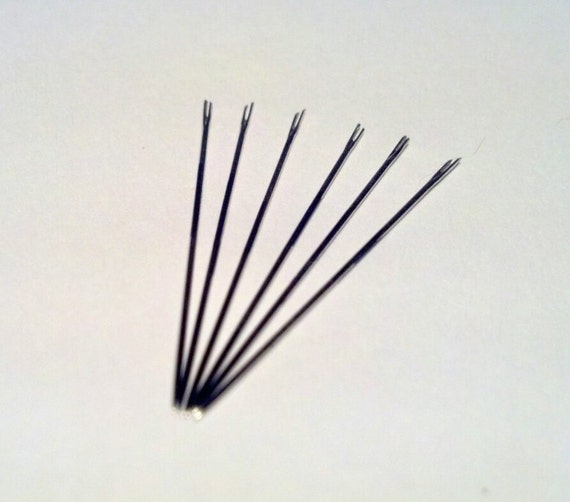 Buy 5 needles get one free! You get a total of 6 needles 



Replacement needles are machine cut and sanded, no burrs! They have been filed to points so they slide in like butter. One side is a TINY bit shorter than the other to allow ease of grabbing hair. If you specify I can cut the ends long or short (including the sharp end--ends come uncut unless specified). Needles have been hand milled to allow for a harder longer lasting point. 

SIZES-
Monster High/Barbie-Small
My Little Pony-Medium
Styling Pony (these are for larger hols OR harder plastic)-Large
Blythe-EXTRA large and long prongs
Poking-Giant NO prong. These help you open up the factory rooting hole. They do not root. Just enlarge.  

MIX AND MATCH needles sizes. Specify main size in drop down and add other sizes in MESSAGE TO SELLER during checkout!

Price-6.25 + shipping
Click to purchase https://www.etsy.com/listing/124543519/5pack-1-free-rerooting-rehai...

I also have SINGLE needles available in my shop for purchase if you need!
Shipping will be exact and a padded bubble mailer, and will include D/C. (with an exception to needles only, they will be shipped in an envelope to save you money in shipping).

Let me know how I can help you please PM me if you have any questions!

Video on how these work. This is NOT how to use a re-rooting tool (I'm working on that) just how these are a little different than stationary ones!

GOLD
http://www.youtube.com/watch?v=jeWwEdC1Eh8&feature=youtu.be