For Trade/Sale: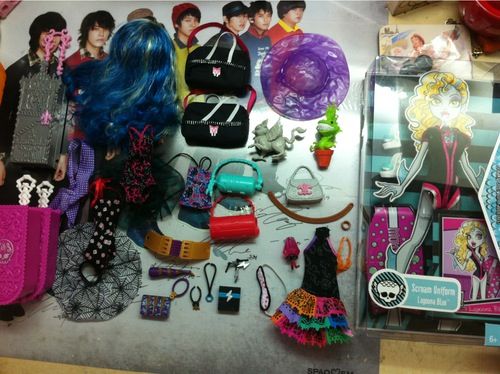 Available:
Rochelle Scaris Travel Bag - $3

Skelita Scaris Travel Bag - $3 Each

CAM Siren Wig - $4

Scream Gym Bag - $2



Ghoulia's Dead Tired Mask - 50c

Basic Rochelle's Bag - $2

Basic Rochelle's Pet Roux - $3

Basic Venus' Pet Chewlian - $3

SkullShores Abbey's Hat - $2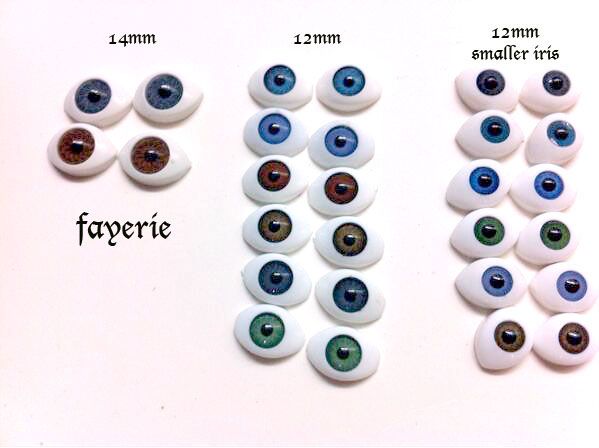 Acrylic eyes for custom - $3 each(PP fees included)
14mm:
Grey
Brown
12mm:
Turquoise
Pale Purple/Blue
Rust Brown
Brown
Blue
Green
12mm(smaller iris)
Grey
Turquoise
Blue
Green
Pale Purple/Blue
Brown
Non MH Clothes - $3.50USD each:
Pink + Red Checkered skirt uniform
Navy + Green Checkered skirt uniform
Yellow Yukata
Pink Yukata
Pink and Purple outfit (does not include white skirt and catrine's shoes)
 
Want List:
Basic Venus
GA Clawdeen
Please send me photos of whatever you have to sell and we'll see if we come with an agreement. fayerie.magick@hotmail.com
******Payment********
Prices are negotiable if you want to purchase several items.
I accept paypal.
******SHIPPING*******
I am located in Singapore.
Will do combined shipping.
The following are a rough gauge of how much it would cost to ship items to USA

Shipping for Small items - $5

Shipping for Luggages - $6-8
 
Feedback References:
Ebay:
http://myworld.ebay.com/fayerie
DenofAngels:
http://www.denofangels.com/forums/showthread.php?153602-Feedback-fo...
Monster High Dolls:
http://www.monsterhighdolls.com/profile/fayerie