Edit 2:  See the dolls!  Draw your own conclusions.
(Also, please note that these are apparently early prototypes and may not represent the final dolls.)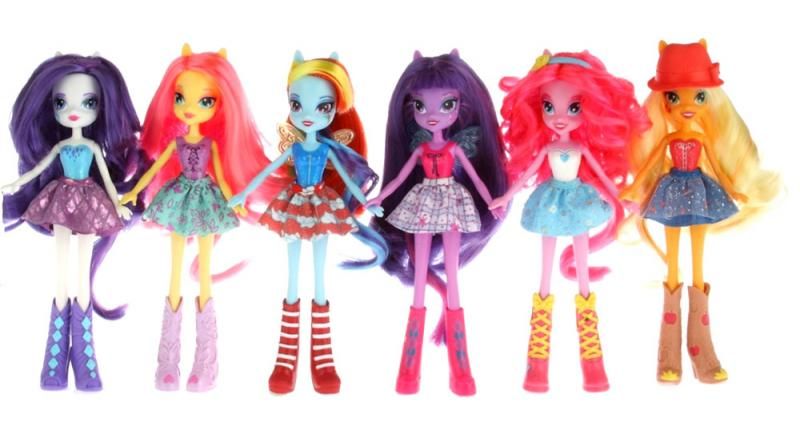 Edit:  Have a look at the trailer and judge for yourself.
http://www.youtube.com/watch?v=1Ta9i3YQAzM&feature=youtu.be
Mattel is one of the industry leaders in the toy manufacturing business.  Although not as large, Hasbro is also one of the top companies, and the two often find themselves in direct competition for the customer dollar.
I've been surprised over the past couple years as Monster High has grown in the Girl's Fashion Doll category, that Hasbro hasn't come out with anything with a similar tack to try to grab onto some of the sales following the trend.  Mattel's prime competition in the category remains MGA and Jakks Pacific, two companies that are infinitely smaller.
I thought that Jem was going to be Hasbro's foray back into Girl's Fashion Dolls, since they had a display of vintage product out at San Diego Comic Con back in 2011 with promises of more news to come; but that news ended up being that Hasbro sub-licensed Jem to a higher-end doll company to make collector-grade dolls of the retro characters - not a relaunch for the toy shelves of today.
(You can see the dolls here:  http://www.integritytoys.com/jemandtheholograms/
They are fantastic, but expensive!)
Instead of Jem, it looks like Hasbro is going to double down on their most popular girl's property, My Little Pony to invent a new competitor in the Girl's Fashion Doll category.  At Toy Fair 2013, Hasbro revealed "Equestria Girls," a new animated series that they've also filed trademarks for under ""Dolls, doll clothing and doll accessories."
Here's a teaser image of the series, which features the characters from My Little Pony: Friendship is Magic" as technicolor human girls going to a high school.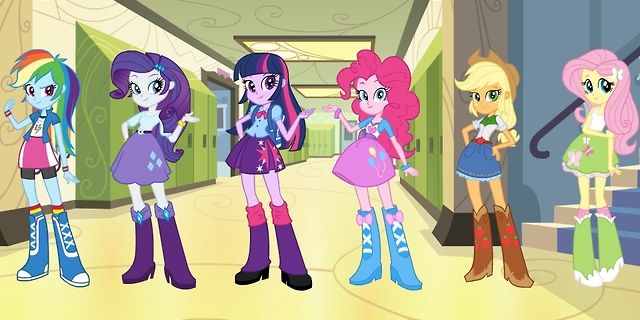 The parallels to Monster High are pretty evident in the body shapes, high heels and setting for the show.  What do you think?  Are you excited to see Twilight Sparkle and the rest of the girls on the shelves next to Monster High?