I just realized in her diary it says Big Blob. The experiment number is 816, which is "big" in the font and the batch number is 8708 which looks like "blob" in the font.
I got my Gooliope today! Yay! I took some shots of her with the regular, big sister and little sister bodies. I couldn't reach my Marisol so she's not in the pics :(
In box. Her ugly collar thing says 816:
I lined up the shoulders, though it's hard to tell in the picture: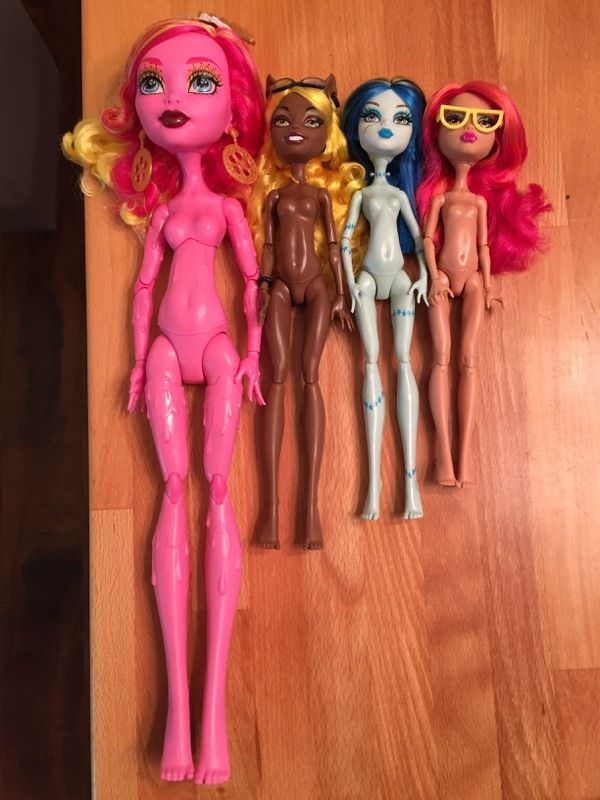 Lined up the balls of their feet: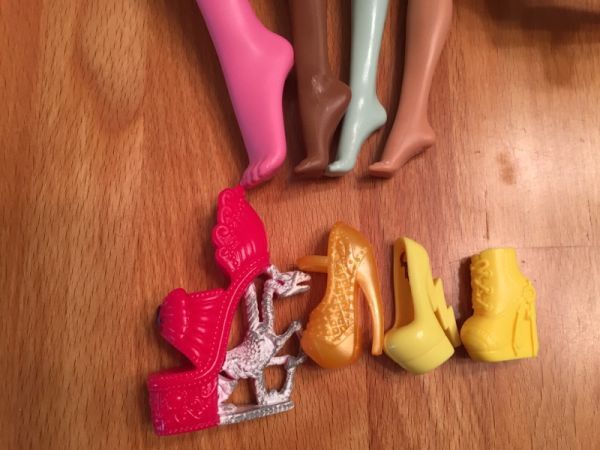 She has an extra joint in her arms (besides the double elbow joint). I don't get this joint but whatever. The joint under the bust seems unnecessary. It makes it weird to put her upright in her stand: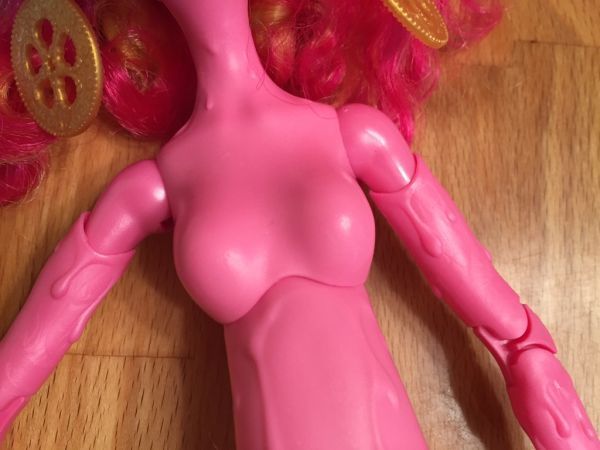 She also has an extra joint in her legs besides the double knee joint. I do understand this one, it lets her legs rotate like the original dolls without weakening the knees.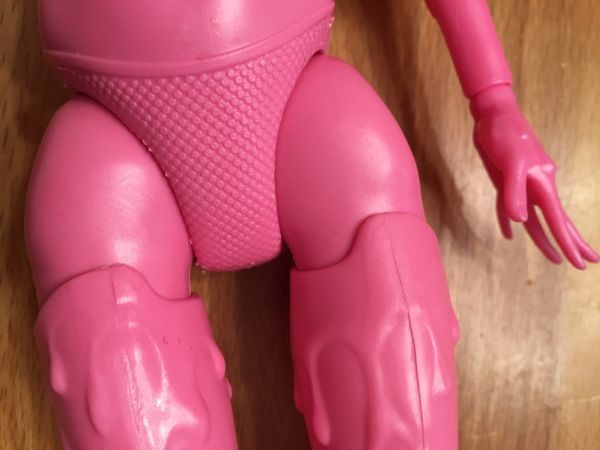 ETA: I was told the arm joints are where you take her arms off because you can't pull them apart at the elbow. Makes sense!